Secure access to your photos
Important Info
Photos take time to process and your proofs may not be available to view yet. Please allow at least one week after picture day for us to complete processing.
Depending on your school, processing could take longer. Registering your email and allowing notifications is the best way to know when your proofs are available to view and order.
If you are unsure of your access code
For school photo codes, search with name, grade, and student ID number here:
For graduation photos, use the grad's student ID number. Grad Lookup Here
Ordering your children's photos online is easy now!
How does it work? Just enter your personal access code from your access card or your proof card. Then, search in the album for the photos that you like best and choose how you want to order them. Simple!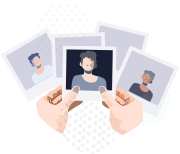 More photos
Choose from all photos taken during the photo shoot instead of only one! The choice is yours!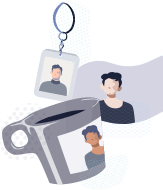 More products
Prints, mounts, downloads, gifts, and a lot more...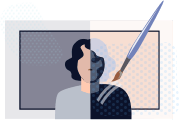 Photo effects
Personalise your photos! Black and white, sepia and more